We are a Residential and Commercial Cleaning Services Company serving Napa and neighboring cities such as Santa Rosa, Rohnert Park, Winsor, Sonoma, Petaluma, Calistoga, Santa Helena, Vallejo, Fairfield, Vacaville, Dixon, Benicia, and Concord. We have over 10 years of experience in cleaning services such as Houses, Hotels, Wineries, Apartments, and Offices. Our Customers love our work because we are very detailed on our way to clean, and unlike many Housekeeping companies we perform deep cleaning if needed, plus all regular cleaning Services provided for most cleaning services companies.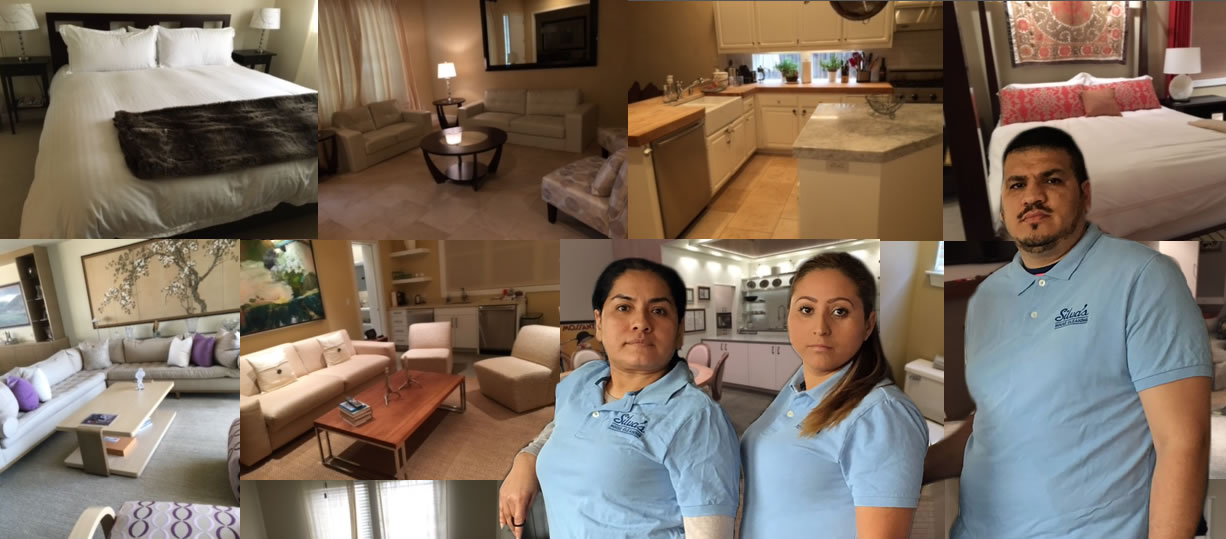 Maria Silva has been cleaning our Home in St. Helena for over three years and she does a wonderful job for us. This is a very large Farm House that has been in our family for over eight years, which we do not live in ourselves. We do short-term vacation rental to individuals (VRBO). We constantly have people coming and going, which means that between each stay we need the house cleaned and cleaned on a tight schedule. Maria cleans our house so thoroughly and so professionally that we do not worry that we will have a guest show up to an uncleaned or half-cleaned house.
I would highly recommend Maria to anyone who is looking for someone to clean their house. Without Maria, we could not successfully do VRBO with our Home. She is highly dependable and very good at what she does. Sincerely, Jeanne Cabral, (707) 963-3542.

Days: Monday thru Sunday
Hours: 8:00 AM to 12:00 PM